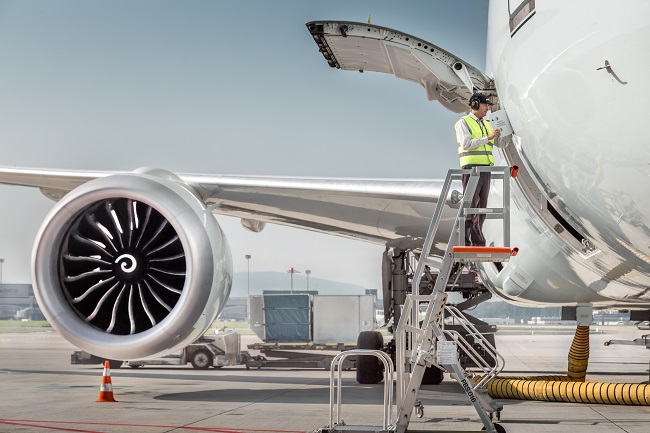 At SR Technics we aspire to be the leading, most customer-centric and most innovative MRO company. To contribute to our mission, we look for an experienced Aircraft Engineer B1/B2 A320 (Sheet Metal skill – Night shift).

Headquartered at Zurich Airport in Switzerland, SR Technics is one of the world-leading MRO service providers in the civil aviation industry and works with an extensive network of partners and business development offices in Europe, America, Asia, and the Middle East. We offer comprehensive, fully customized solutions for the Maintenance, Repair & Overhaul of aircraft engines, airframe, and components including impeccable technical support to over 500 customers worldwide.

To start your talent journey with us, apply now as:
Aircraft Engineer B1/B2 A320
(Sheet Metal skill – Night shift)
The position holder is an EASA-Part 66 licensed B1/B2 with relevant aircraft types and is expected to support the network as required.
Your tasks
Ensure the on-time performance of customer aircrafts

Ensure that aircraft is operating in airworthiness conditions

Keep all airworthiness data up-to-date according the actual revision

Ensure full adherence to maintenance contracts, company and customer procedures to high quality standards

Ensure hygiene and environmental protection according to procedures

Assist the Shift-Leader / Supervisor

Ensure clear communication and reporting

Act as Mentor as required
Your profile
Holder of a valid B1 and/or B2 EASA Part-66 License

Sheet Metal skill

Demonstrate working knowledge of health, safety, and quality procedures to the required level

Good command of verbal and written English, level B2

Proficient in MS Office

Positive attitude and solutions orientated

High degree of customer focus, both internal and external

Demonstrate good communication and team-oriented working practices

Proven ability to work under pressure
Your chance
An attractive position in a global and dynamic company

Competitive employment conditions

Opportunity for professional and personal development

Thank you for your interest.

By submitting your application, you give your consent that all personal data you have submitted here may be processed by us for the purposes of candidate selection process in our company.

Please note that only candidates who meet the listed requirements will be contacted.