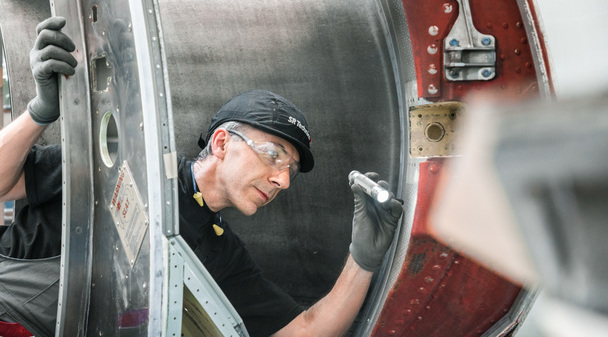 Aircraft Maintenance Technician
The Aircraft Maintenance Technician performs functional checks, inspections, repair modification work as well as component replacement based on current authorization level and sign-off privileges. The Technician will support in the completion of a check and raise repair tasks cards accordingly.
Your tasks
Perform inspection, repair and modification work as well as component replacement based on current authorization and sign-off privileges;
Support assistant technicians and support mechanics in technical matters;
Support technical training for assistant technicians, support mechanics and aircraft cleaners;
Report any safety, risk or paper discrepancies to one's superior and/or to the B1/B2/Bay Manager as appropriate;
Support the Bay Manager and/or the Ground Time Coordinator in the accomplishment of the check closure at the end of the ground time to generate the CRS;
Maintain one's personal tools and check for completeness after each maintenance work;
Work according to approved documents (such as Job Cards, Maintenance Manuals, Engineering Orders, Service Bulletins and IPC);
Manage one's personal hands-on training logbook and maintain one's personal training records;
Sign off one's work in the job cards according to the SRT qualification system;
Support in the education and mentoring of apprentices;
Any other task commensurate with the role.
Your profile
3 to 5 years of work experience as an aircraft maintenance technician in an MRO
Completed a technical qualification or equivalent
Having an ATA 104 Level 2 Type Rating for the Airbus A320 FAM will be considered an asset
Basic B1/B2 EASA Licence is a must
Your chance
We offer you an attractive position in a global and dynamic company in the aircraft maintenance business. Direct applications will be treated with priority.