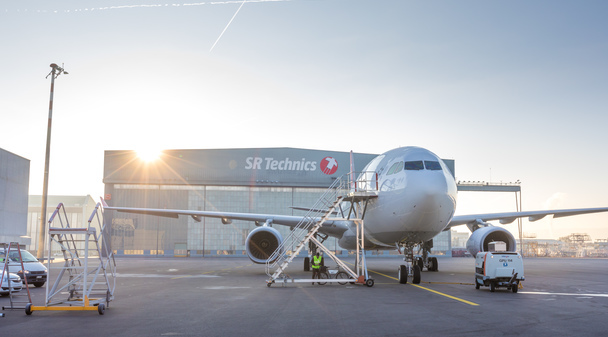 Aircraft Technical Cleaner
The Aircraft Technical Cleaner performs aircraft cleaning related tasks assigned by his team. In addition the Aircraft Technical Cleaner performs Aircraft external wash, deep cleaning of the cabin and the cockpit, Vacuum cleaning of carpets and upholstery installed on the Aircraft, removal of dinitrol and TPS chemicals in preparation for inspections and the re-application of TPS systems.
Your tasks
Perform external and internal aircraft cleaning related tasks in accordance with the customer's and SR Technic's Malta standards, processes and procedures.
Perform cleaning of removed aircraft components such as but not limited to access panels, floor panels, sidewall panels, ceiling panels and dado panels.
Perform removal of cabin carpets and adhesive material from cabin floor panels.
Apply TPS on aircraft structural components in accordance with the approved applicable maintenance data.
Works always according to approved documents such as but not limited to AMM, Jobcards and other approved maintenance data.
Reports presence and working time according to company processes and procedures.
Signs off his/her work in the job cards according to SR Technics Malta's authorisation and quality management system and make sure all jobcards are correctly stamped and all required information is properly recorded.
Other duties as may be required from time to time.
Position Key Accountabilities
Mandatory use of PPE (Personal Protective Equipment) according to company standards.
Actively identify and/or remove safety hazards in his work area of responsibility.
Reports any safety, risk, hazards or paper discrepancies to superior.
Absolute adherence to company standards and truly living SMS and STOP campaign.
Strict adherence to all tool control processes and procedures.
Manage and keep housekeeping in assigned area/section (5S).
Your profile
Be open and willing to learn.
Be self-motivated and continues to develop oneself by working towards achieving next authorisation level as applicable.
Be able to communicate effectively in English and/or Maltese.
Be a good team player.
Be ready to work shifts including nightshifts and weekends.
Your chance
We offer you an attractive position in a global and dynamic company in the aircraft maintenance business. Only direct applications will be considered.