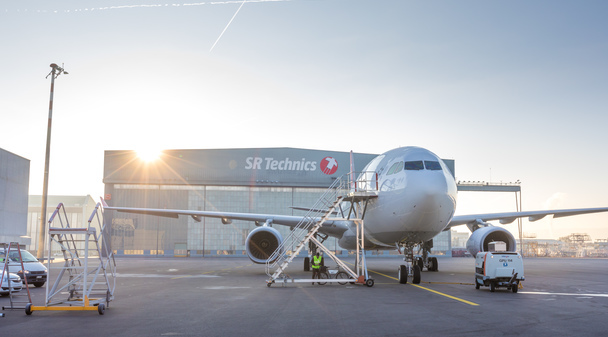 At SR Technics we aspire to be the leading, most customer-centric and most innovative MRO company. To contribute to our mission, we look for an experienced Engine Engineer.

Headquartered at Zurich Airport in Switzerland, SR Technics is one of the world-leading MRO service providers in the civil aviation industry and works with an extensive network of partners and business development offices in Europe, America, Asia, and the Middle East. We offer comprehensive, fully customized solutions for the Maintenance, Repair & Overhaul of aircraft engines, airframe, and components including impeccable technical support to over 500 customers worldwide.

To start your talent journey with us, apply now as:
Engine Engineer
Location: Belgrade

The position holder will be responsible to maintain engine and aircraft components data in the system, to administer engine maintenance records on engine phase-in and SV closing and to create reports on Engine maintenance. Furthermore, he/she is responsible for work cards creation/revision and implementation of Airworthiness Directives and Service Bulletins introduction and implementation for the Engine and Aircraft Components. He/ She will provide technical support in Aircraft Components Maintenance Process.
Your tasks
Engine and Components Life Limit management

Create/Revise Operational work Documents – Engine Removal/Installation and Disassembly and Assembly Workcards

Create/Revise/Edit Engine and Modular Task Lists according to Engine maintenance Plans and work/organizational Engine Maintenance task brakedown in the shop

Assessment, introduction and implementation of Airworthiness Directives and Service Bulletins for Engine and Aircraft Components within the system and working documents.

Interact with OEM's and vendors to improve reparability and reliability of engine parts and components

Engine configuration Management – BOM creation; Definition of Build Standard

Support Aircraft Components Maintenance Process –

Provide technical assistance for component maintenance and piece part repair organization

Execute damage event investigations and creation of detailed reports

Evaluate and propose repair solutions for Aircraft components and their parts

Create a Modified Maintenance Instructions for Components and component parts repair

Execute shop input / phase in documentation / incorporate customer engine records into the system for shop input (LLP status, AD Status, modification Status, engine structure, etc.)

Perform maintenance record review and implement system updates after shop visits (life limit status) and prepare customer documentation (LLP Status, AD Status, SB and ETOPS status, On-Log, workscope report etc.)

Check and prepare life limited parts back to birth history (procurement/ customer/ account manager)

Issue of preliminary shop finding report and final shop visit report

Active support by identifying, participating, or leading problem solving activities or initiatives
Your profile
University Degree or equivalent experience

Aviation industry, MRO experience

MS Office and SAP knowledge

Strong team player

English Level B2
Your chance
An attractive position in a global and dynamic company

Competitive employment conditions

Opportunity for professional and personal development
Thank you for your interest.

By submitting your application, you give your consent that all personal data you have submitted here may be processed by us for the purposes of candidate selection process in our company.

Please note that only candidates who meet the listed requirements will be contacted.