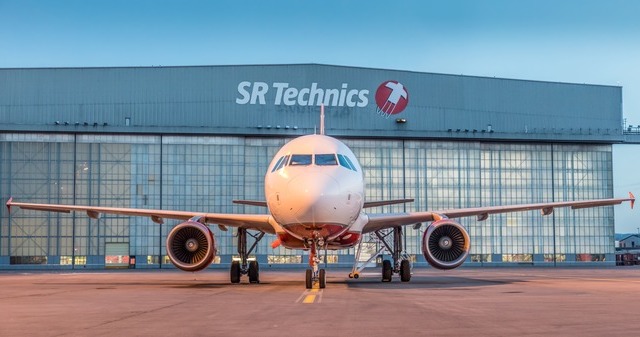 At SR Technics we aspire to be the leading, most customer-centric and most innovative MRO company. To contribute to our mission, we look for an experienced Inspector (Fachmann Qualitätssicherung).

Headquartered at Zurich Airport in Switzerland, SR Technics is one of the world-leading MRO service providers in the civil aviation industry and works with an extensive network of partners and business development offices in Europe, America, Asia, and the Middle East. We offer comprehensive, fully customized solutions for the Maintenance, Repair & Overhaul of aircraft engines, airframe, and components including impeccable technical support to over 500 customers worldwide.

To start your talent journey with us, apply now as:
Fachmann Qualitätssicherung (Inspektor)
The highly qualified employee inspects different complex engine parts and ensure the quality of the manufacturer according effective regulations. She/He creates orders due to the inspection results and set timelines for the overhaul of the parts. In case of technical problems, the inspector does clarification with the engineering.
Your tasks
Evaluate technical condition of engine parts according affective regulations
Create Job Orders due to inspection results
Set timelines for the overhaul cycle of the engine parts
Perform in-process inspections
Pursue clarification with engineering in case of findings out of limit
Create Shop Orders for engine parts and engine assemblies
Create documentation to allocate the parts condition to the customer
Conduct intern audits (5S)
Ensuring a continuous development of shop processes to optimize quality, security and cost affects
Ensuring the companies safety and quality regulations all time
Perform 5S principles ensure clean working space
Your profile
3 - 4 Years technical apprenticeship
Autonomous and accurate working abilities
Team player
Basic IT knowledge (MS Office, SAP)
English language knowledge (minimum A2)
Readiness for two shift works
Your chance
An attractive position in a global and dynamic company
Competitive employment conditions
Opportunity for professional and personal development

Thank you for your interest.
By submitting your application, you give your consent that all personal data you have submitted here may be processed by us for the purposes of candidate selection process in our company.
Please note that only candidates who meet the listed requirements will be contacted.