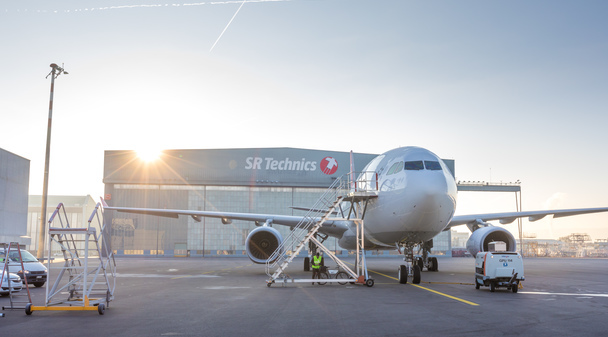 Instructor
The instructor conducts training courses in compliance with aviation authority rules and regulations as well as according to agreed standards of SR Technics. She/He also creates and develops learning contents for the product development team and participates as Subject Matter Expert in training projects of SR Technics. With his/her expertise the post holder contributes to the competence development of SR Technics personnel as well as the personnel of SR Technics customers.
Your tasks
To deliver and conduct high quality training in a cost-effective manner at the required location
To identify and use available instructional resources and methods to meet students' varying needs
To prepare training materials and infrastructure for theory and practical training
To close training courses and provide complete data to the administration
To use relevant and new technologies to support instruction
To establish and communicate clear objectives for her/his learning activities and to monitor and encourage the progress of individual students according to these objectives
To update all necessary documents accurately and completely as required by aviation authorities' rules and regulations and/or guidelines agreed with the Learning Designer
To participate in and drive the training product development as a Subject Matter Expert assuring the accuracy of technical information
To participate in and drive training projects in relation with training and business development as a Subject Matter Expert assuring the accuracy of technical information
To continuously improve and enlarge her/his portfolio with new qualifications and competences

Your profile
Certified Technician with a valid AML B1, B2 or equivalent
Bachelor's Degree in engineering and/or education
Minimum 5 years working experience in aviation maintenance or similar experience
Willingness to travel regularly as training is conducted worldwide
Self-driven, independent and good organization skills in operational environments
Experience in teaching technical contents and certification as a technical trainer
Proficient use of instructional design principles and adult learning theories
Excellent communication skills with ability to adapt interpersonal style to suit different people, cultures and/or situations
Open to changing circumstances and acceptance of new ideas and change initiatives
Proficient in English (Minimum Level B2, preferred C1)
Your chance

We offer you an attractive position in a global and dynamic company in the aviation industry. Direct applications will be treated with priority. Please note that due to Swiss immigration regulations, we currently only consider applicants holding a EU Passport, Swiss Passport or a Swiss working permit.