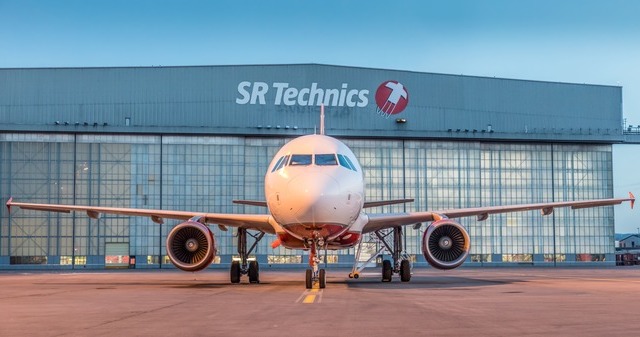 At SR Technics we aspire to be the leading, most customer-centric and most innovative Maintenance, Repair and Overhaul (MRO) company. To contribute to our mission, we look for two experienced Aircraft Type Rating Instructors on our site in Belgrade.

Headquartered at Zurich Airport in Switzerland, SR Technics is one of the world-leading MRO service providers in the civil aviation industry and works with an extensive network of partners and business development offices in Europe, America, Asia, and the Middle East. We offer comprehensive, fully customized solutions for the MRO of aircraft engines, airframe, and components including impeccable technical support to over 500 customers worldwide.

To start your talent journey with us, apply now as:
Instructor
You will conduct training courses in compliance with aviation authority rules and regulations as well as according to agreed standards of SR Technics. The position also includes the responsibilities listed in the MTOE which are instructor, examiner, practical trainer and assessor. You will also create and develop learning contents for the product development team and participate as Subject Matter Expert in training projects of SR Technics. With your expertise you will contribute to the competence development of SR Technics personnel as well as the personnel of SR Technics customers.
Your tasks
Deliver and conduct high quality training in a cost-effective manner at the required location
Identify and use available instructional resources and methods to meet students' varying needs
Prepare training materials and infrastructure for theory and practical training
Close training courses and provide complete data to the administration
Use relevant and new technologies to support instruction
Establish and communicate clear objectives for learning activities and monitor and encourage the progress of individual students according to these objectives
Update all necessary documents accurately and completely as required by aviation authorities' rules and regulations and/or guidelines agreed with the Learning Designer
Participate in and drive the training product development as a Subject Matter Expert assuring the accuracy of technical information
Participate in and drive training projects in relation with training and business development as a Subject Matter Expert assuring the accuracy of technical information
Continuously improve and enlarge your portfolio with new qualifications and competences
Your profile
Certified Technician with a valid EASA AML B1, B2 or equivalent
Bachelor's Degree in engineering and/or education
Minimum 5 years of working experience in aviation maintenance or similar experience
Willingness to travel regularly as training is conducted worldwide
Self-driven, independent, and good organisation skills in operational environments
Experience in teaching technical contents and certification as a technical trainer
Proficient use of instructional design principles and adult learning theories
Excellent communication skills with ability to adapt interpersonal style to suit different people, cultures and/or situations
Open to changing circumstances and acceptance of new ideas and change initiatives
Proficient in English (Minimum Level B2, preferred C1)
Your chance
An attractive position in a global and dynamic company
Competitive employment conditions
Opportunity for professional and personal development
Thank you for your interest.
By submitting your application, you give your consent that all personal data you have submitted here may be processed by us for the purposes of candidate selection process in our company.
Please note that only candidates who meet the listed requirements will be contacted.