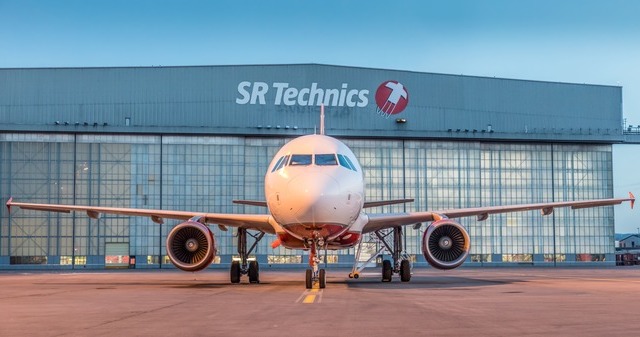 Licensed Aircraft Engineer B1 / B2
The EASA Licensed B1 and/or B2 engineer inspects and rectifies airframe and engine and avionic defects, respectively. The B1 and/or B2 engages in the performance of inspections and tests to ensure the requested standards are met and the operating program is achieved in an efficient and safe manner. The role involves documenting the work accomplished in accordance with maintenance manuals as well as the current company and customer procedures and legislation. The position involves guiding and mentoring allocated staff members in one's team, coordinating work tasks and work load according to the Bay Manager's instructions.
Your tasks
Leads assigned aircraft sections and performs inspections, checks and defect rectifications on Airframe and Engine systems and components in accordance with approved manuals and jobcards, to ensure the timely delivery to service, following the required procedures and standards to ensure quality and a safe and efficient continued airworthiness of customer aircraft;
Uses the approval/license in relation to the accomplishment of scheduled, unscheduled maintenance tasks and rectification of defects, to ensure maintenance is accomplished to the required standards;
Records and signs/stamps for accomplished tasks and issues certificates of release to service for the work accomplished in accordance with the current company and customer procedures and legislation;
Reviews the work and resources allocated and required to ensure expedient rectification of defects utilizing allocated staff;
Supports technicians, assistant technicians and support mechanics in the accomplishment of assigned tasks;
Supports technical training for technicians, assistant technicians and support mechanics;
Reports any issues to the Bay Manager and supports the Bay Manager in the accomplishment of the check and closure of the work pack at the end of the ground time to issue the CRS;
Maintains his/her personal tools in a serviceable condition and checks for completeness after each maintenance work;
Works according approved documents (Job cards, SRM, AMM, EO's, IPC, etc.);
Reports presence and working time according company policies, and keeps an overview over section;
Manages his personal hands-on training logbook and maintains his personal training records;
Reports any safety, risk or paper discrepancies to superior;
Signs off his/her work in the job cards according SRT Authorisation system;
Supervision and training of apprentices;
Perform borescope inspections and Engine run-up and any other specialized tasks according to authorisations and received training;
Leading of relevant section;
Manage housekeeping in assigned area/section;
Supervise/monitor time stamping (clocking on job cards);
Any other task commensurate with the role.
Your profile
The ideal candidate should:
Have successfully completed a technical qualification or equivalent;
An EASA Aircraft Maintenance License with Type A320 FAM endorsement;
Have good leadership skills;
Be able to work to tight and changing deadlines;
Have good reporting skills.
It would be ideal if the candidate has:
Experience in heavy base maintenance;
Knowledge of SAP and AMOS.
Your chance
We offer you an attractive position in a global and dynamic company in the aircraft maintenance business. Only direct applications will be considered.