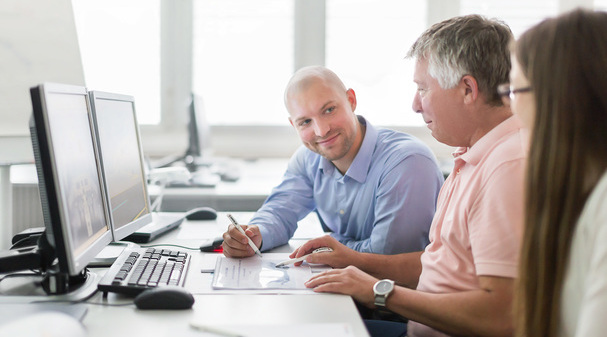 At SR Technics we aspire to be the leading, most customer-centric and most innovative MRO company. To contribute to our mission, we look for an experienced Material Coordinator.

Headquartered at Zurich Airport in Switzerland, SR Technics is one of the world-leading MRO service providers in the civil aviation industry and works with an extensive network of partners and business development offices in Europe, America, Asia, and the Middle East. We offer comprehensive, fully customized solutions for the Maintenance, Repair & Overhaul of aircraft engines, airframe, and components including impeccable technical support to over 500 customers worldwide.

To start your talent journey with us, apply now as:
Material Coordinator
The Material Coordinator is responsible for ensuring complete material availability for kitting out of material supply and material repair. This includes configuration management and administration of exchange process. Managing all relevant interfaces in respect of material availability, delivery of material as well as purchase of material in accordance with the customer contracts. The Material Coordinator is a support function to the Shop Visit Manager and/ or assigned Center of Excellence (CoE).
Your tasks
Guarantee quality of workmanship in accordance with all applicable SR Technics and Airworthiness Authorities rules and regulations at all times

Execute and promote Continuous Improvements applying Lean principles as the process to achieve all targets

Prepare and manage all material requirements for an engine shop visit regarding on time delivery for material requirements from stores and external suppliers (with Procurement)

Coordinate receiving and warehousing procedures together with Kitting

Continuously monitor and manage all material requirements, in alignment with the Shop Visit Manager during the complete shop visit to ensure on time shop outputs

Ensure compliance of parts regarding requested requirements (customer requirements, etc.)

Support the Shop Visit Manager in regard of all material requirements

To be accountable for material readiness at RTS (Release to Service) for all external provisioned material

Ensure proper closure of any shop visit including return of all material (serviceable and unserviceable), financial completion of all material related transactions

Establish alternative material supply options for the Shop Visit Manager, Procurement and Production Planning in case of issues

Ensure delivery and reporting of all information needed for the Shop Visit Manager and Production Planning in order to assure frictionless operation and to secure the feasibility during service delivery

Ensure internally aligned communication with Account Management to reflect and

manage customer requests

Reach the given target and hold committed Release to Service (RTS) date

Handle & monitor exchange processes (Standard & Non- Standard)

Monitor material flow, correct and book material according customer approvals
Your profile
Apprenticeship as technician or equivalent required

Professional experience with a significant understanding of operational activities relating to delivering a specific service

At least 3 years of experience with knowledge of engine kitting, quality control, AVOR, component management, production planning ability to understand MRO documents

A self-disciplined, consequent personality is required, as well as the ability to lay focus on a customer

Enjoys working in a team and take an active role within the Engine Team

Experience in SAP and MS Excel desired

B2 level of English and C1 level of German required

Flair to speak in front of a group

Flair to set precise goals and to set them
Your chance
An attractive position in a global and dynamic company

Competitive employment conditions

Opportunity for professional and personal development
Thank you for your interest.

By submitting your application, you give your consent that all personal data you have submitted here may be processed by us for the purposes of candidate selection process in our company.

Please note that only candidates who meet the listed requirements will be contacted.