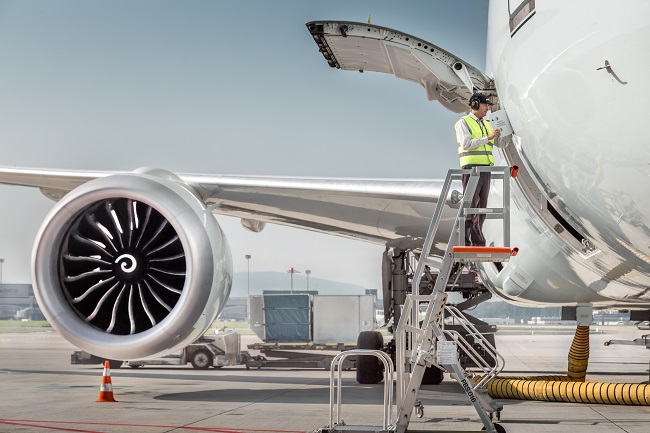 At SR Technics we aspire to be the leading, most customer-centric and most innovative MRO company.
Headquartered at Zurich Airport in Switzerland, SR Technics is one of the world-leading MRO service providers in the civil aviation industry and works with an extensive network of partners and business development offices in Europe, America, Asia, and the Middle East. We offer comprehensive, fully customized solutions for the Maintenance, Repair & Overhaul of aircraft engines, airframe, and components including impeccable technical support to over 500 customers worldwide.

To contribute to our mission, we look for an experienced Planning Specialist at Geneva Line Station.

To start your talent journey with us, apply now as:
Planning Specialist
Day-shift from Monday to Friday
The Planning Specialist, establishes the planning for Base and Line activity, organizes all activities related to slot, hangar usage, short and midterm planning including material / tooling availability.
The Planning Specialist ensures all performed work is on time commercially reported and on time documentation shipment and archiving.
Your tasks
To promote a positive Safety Culture and to ensure that Safety, Compliance and Quality Policy is communicated/promoted and implemented within the Organization
To ensure that all elements of the (safety) Management System are properly implemented, maintained and continuously improved by fulfilling all (safety) Management System related duties and responsibilities as defined in MOE and SMS Manual.
Ensures timely N/S program driven by requested contractual load and available resources.
Coordinates and ensures midterm planning with the customer, including material and tooling availability.
Ensures slot planning and hangar usage allocation, monitor and reporting.
Responsible for ensuring all performed work is on time commercially reported.
Ensures timely documentation shipment and archiving.
Maintain customer service logs and safety records.
Your profile
Proven planning experience in Line & Light Base maintenance operation.
Good command of verbal and written English, Level C1.
Proficient in MS Office.
Positive attitude and solutions orientated.
High degree of customer focus, both internal and external.
Demonstrate good comunication and team orientated working.
Proven ability to work under pressure.
Your chance
An attractive position in a global and dynamic company
Competitive employment conditions
Competitive salary
Opportunity for professional and personal development