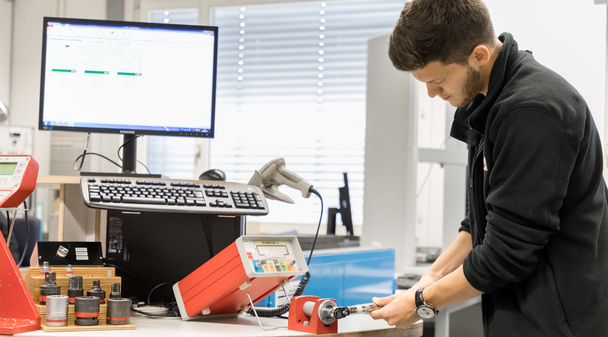 Production Trainer
The Production Trainer is responsible for the creation and delivery of a variety of different courses and programmes aimed at developing the knowledge and skills of SR Technics Malta employees. The incumbent will use a variety of techniques including theoretical as well as practical approaches to deliver training material. This position is answerable to the Training Manager.
Your tasks
Provide required classroom and on the job training to SR Technics Malta employees, with a specific focus on employees pertaining to the production and support shop areas;
Contribute to the training gap analysis for employees and to the relevant training plans and delivery of such courses aimed at diminishing the gap in skill and knowledge;
Facilitate new hire orientation to include mandatory and safety related training and familiarization with SR Technics policies and procedures;
Monitor and mentor SR Technics apprentices during their apprenticeship period;
Follow established syllabi and develop new curricula in line with student requirements;
Develop new methods of training, adapting to the requirements of the students and the business;
Plan and schedule participants in specific training programmes;
Evaluate the progress of each employee during the training period and upon the completion of the training, providing feedback to the student on their progress;
Assist in developing new effective production techniques, training on the new techniques and their implementation in production;
Train employees on a variety of processes on the shop floor and in the classroom, including, but not limited to documentation handling, use of systems, the use of tools and equipment and material handling;
Develop training methodologies and procedures;
Develop and promote positive working relationships with new hires, apprentices, colleagues and contractors;
Ensure there is recording and completion of required documentation for training sessions and coordinate with Training Co-Ordinators for training tracking;
Organize and maintain training venues, logistics, and equipment;
Meet with key stakeholders to review training materials and processes;
Engage in any other work commensurate with the role.
Your profile
The ideal candidate should:
Have experience in working in an MRO in roles such as a Technician, a B1 and/or B2 Engineer, Structure Mechanic or Painter;
Be able to present complex information to a variety of audiences;
Be proficient in using MS Office suite, including Word, Excel, and PowerPoint.
Having experience with developing and conducting hands on, instructor led technical courses and possessing knowledge of learning principles would be an asset.
Your chance
We offer you an attractive position in a global and dynamic company in the aircraft maintenance business. Only direct applications will be considered.