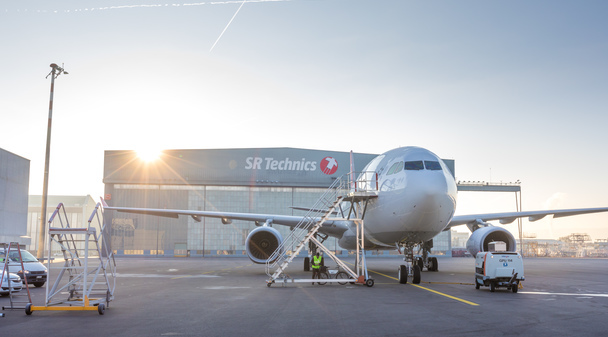 At SR Technics we aspire to be the leading, most customer-centric and most innovative MRO company. To contribute to our mission, we look for an experienced Repair Project Engineer.

Headquartered at Zurich Airport in Switzerland, SR Technics is one of the world-leading MRO service providers in the civil aviation industry and works with an extensive network of partners and business development offices in Europe, America, Asia, and the Middle East. We offer comprehensive, fully customized solutions for the Maintenance, Repair & Overhaul of aircraft engines, airframe, and components including impeccable technical support to over 500 customers worldwide.

To start your talent journey with us, apply now as:
Repair Project Engineer
The Repair Project Engineer will be responsible for the introduction of engine part repair projects into operations in accordance with the agreed project plan and the allocated budget. This function is of central importance as it is the link between Operations, Process-, Shop- and Equipment Engineering, Laboratory, Equipment Maintenance, vendors and suppliers. He/ She will coordinate all activities and aims to ensure that everything runs smoothly in the agreed time frame. These repair projects range from simple book repairs, where all relevant information is available to complex repairs requiring source demonstration towards the licensing/approving OEMs.
Your tasks
Lead and manage repair introduction projects for PW4000, CFM56, PW1100G and Leap-1A/-1B engines
Request technical OEM repair data relevant to facilitate make- or- buy analysis
Prepare and present initial data package based on EASA Part 145 for repair decision
Setup repair project structure and project plan including FAI and documentation
Manage project according plan and define mitigations when necessary
Ensure close communication with all involved stakeholders
Request required OEM documents (technical data, approvals) and manage data exchange
Consolidate the entire repair documentation and ensure the publication of these documents in the system
Provide support to Quality, Process Engineering as well as Tooling Engineering during process audit
Your profile
Scientific/Technical degree (EQF Level 6 or Level 7 or equivalent)
Practical experience with manufacturing technologies
English (B1), German is recommended
Proactive and flexible character with a strong achiever mentality
Cross-linked thinker
Strong team player and communicator
Your chance
An attractive position in a global and dynamic company
Competitive employment conditions
Opportunity for professional and personal development
Thank you for your interest.
By submitting your application, you give your consent that all personal data you have submitted here may be processed by us for the purposes of candidate selection process in our company.
Please note that only candidates who meet the listed requirements will be contacted.