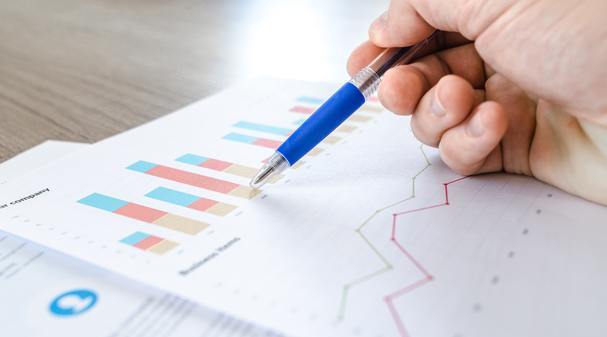 Senior Production Planner
The Senior Production Planner is responsible for creating the Bill of Work (BoW) in SAP based on a received work package from the customer. Further to this the Senior Production Planner shall amend existing BoW's based on customer work package changes and coordinate all works with methodics and material coordination for allocating and releasing of job cards for routine maintenance tasks, modifications and repairs of different maintenance projects in Malta. The incumbent will be supporting the Planning Manager in the daily running and overlooking of the aircraft projects. The role will also include a coordination element with event controlling and account management, and will include tasks such as setting up and regularly checking the accounting tree and correct issues during ground time, based on the conditions defined in the contract for the project.

Your tasks
Monitor, modify and clear open work lists before and during ground time;
Prepare, co-ordinate and release bill of work;
Prepare work packages for production;
Inform methodic about errors on job cards and implement improvements as required;
Print job cards for the Malta events;
Runpre-input and wash up meetings with customers, production, material organization and commercial organization;
Prepare work packages for the Malta operation and hand over job cards to production;
Create ship side board documentation and run ship side meeting with all responsible parties;
Create work flow plans for heavy maintenance checks and modification ground times;
Create work load and capacity sheets per skill group with a weekly overview roster for the coming twelve months based on assumed contracted and offered loads and available capacities;
Update the slot plans for the Malta events;
Support and monitor paperwork closure of the checks;
Support the Planning Manager in the running of aircraft projects;
Support the Bay Managers' office during aircraft closing;
Implement work package changes and coordinate bill of work during ground time;
Build the work breakdown structure (WBS) accounting tree set up in SAP and assign PM activity according to the contract conditions as received from the Belgrade invoicing team
Recognize additional work that is not covered by contract and request the issue of Additional Work Requests (AWR) in agreement with the Account Manager;
Verify and correct the accounting tree in SAP in accordance to the contract if work package revisions arise during the ground time;
Check man hours and materials in SAP for not contracted and chargeable items during and at the end of ground time in close cooperation with the event controlling;
Monitor and investigate significant deviations in the budget vs KPIs actual figures and assist to provide clear explanations;
Approve and negotiate AWRs with Customers in close cooperation with account management;
Archive hard copies of the AWRs;
Scan AWRs and archive electronically in SharePoint;
Create and coordinate final documentation and send to customer when necessary
Execute any other task commensurate with the role.
Your profile
Have 3 to 5 years of work experience as Junior production planner;
Be very knowledgeable in MS project and excel;
Have a good understanding of the slot management process including load and capacity planning;
Have project management planning skills;
Be knowledgeable on aircraft documentation;
Have good written and verbal communication skills in English;
Be diligent and have strong attention to detail;
Be a good team player with an aptitude for leadership;
Be a good communicator, confident and is able to problem solve
Knowledge of SAP and AMOS and of Airbus and Boeing aircrafts will be considered as an asset.
Your chance
We offer you an attractive position in a global and dynamic company in the aircraft maintenance business. Direct applications will be treated with priority.