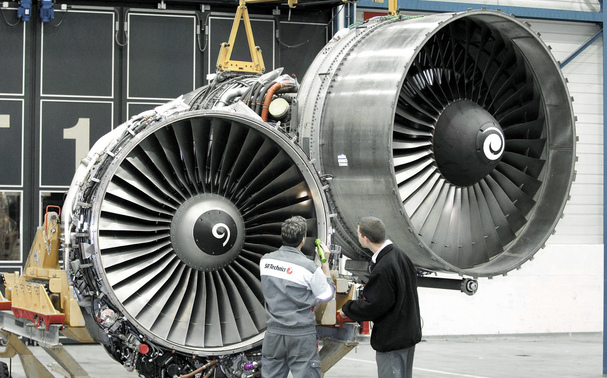 ZRH Line Maintenance Engineer B1
The B1 Aircraft Licensed Engineer performs aircraft maintenance subject to his / her SR Technics Aircraft for Maintenance Authorization. He / she also performs aircraft return to service release subject to his / her SR Technics return to service authorization.
Your tasks
Complete on-time delivery of maintenance tasks on the SR Technics customer aircrafts in compliance with the contracted services and customer expectations.
Inspect, repair and perform modification work as well as component replacement based on current authorization and training level.
Take care of the maintenance of the equipment, tools and premises – Including the reporting of any discrepancies to the appropriate departments.
Ensure all reports are issued in accordance with applicable standards and in a timely manner.
Ensure the adherence to standards on work carried out by his own and those performed by other staff under his control.
Ensure proper usage of official maintenance supporting documentation.
Ensure on-time delivery of Line Maintenance tasks within defined due date and according to the SR Technics Quality Standards.
Your profile
Technical education resp. apprenticeship.
Experience in aircraft maintenance and repair with valid EASA Part 66 License B1/B2.
Holding required type ratings A350, A380 and B787.
Several years of experience working in an Aviation MRO environment.
Strong analytical and self-starter mindset.
Flexibility and ready to work night shift and weekend.
High degree of customer service focused attitude.
Excellent Teamwork skills.
Holding official driver license allowing airside driving of company maintenance vans & cars.
Good physical condition.
Full professional English skills (Level B2/C1).
Your chance
We offer you an attractive position in a global and dynamic company in the aircraft maintenance business. Only direct applications will be considered.

Due to Swiss immigration regulations, we currently only consider applicants holding a EU Passport, Swiss Passport or a Swiss working permit.

Please ensure that an up to date copy of your Part 66 license as well as below listed documents are included in the uploaded documentation.
Applications submitted without these documents may not be considered. Direct applications will be treated with priority.

Documents to be uploaded with your application:
- CV
- copy of your Part 66 license
- AML
- Human Factor
- Fuel Tank Phase II
- EWIS Theory
- EWIS Practical
- Evidence of current (per A/C type, letter from Quality)