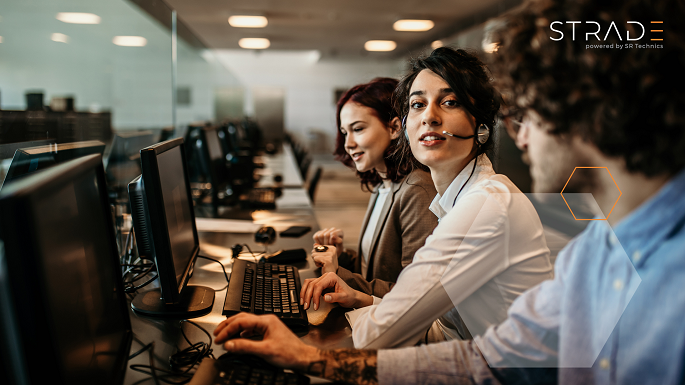 Operational Procurement Specialist
As an Operational procurement specialist you will be executing the STRADE procurement strategy for aircraft spare parts and repair orders. Your task will be to assure a timely response, quality standards and application of best prices from suppliers and vendors according to the operational requirements and contractual commitments. You will be responsible for third-party services bought directly on behalf of customers through overseeing the quoting and invoicing of these services to the customer.
Your tasks
Track the status of all purchase orders in the system to ensure timely delivery and follow up with the supplier to resolve any issues
Ensure best prices and best delivery time for all the goods are applied
Manage and adjust vendor capability lists
Ensure customer quotation, acceptance and invoicing are done timely and according to the commercial guidelines
Ensure all the quotations are properly analyzed, negotiated and benchmarked when necessary. Ensure saving and cost avoidance targets are achieved
Monitor supplier/vendor performance and initiate appropriate measures in case of deviation in performance in line with external quality and audit standards (e.g. ASA100)
Continuous supplier/vendor performance improvement via monitoring on KPIs
Collaborate with other departments in implementing procurement strategy and support internal stakeholders with procurement requirements
Your profile
B.Sc. in commercial or technical field, equivalent training for certified purchaser or equivalent by experience
1-3 years of professional experience in operations in an industrial company
Previous experience in aviation is a plus
Basic knowledge of contract management
Knowledge in the use of ERP systems and MS Office 365 (especially MS Excel)
Excellent verbal and written communication skills in English
Good analytical and negotiation skills
Confident appearance, assertiveness, hands-on and customer centric approach
Team-player with cross-cultural awareness
Willingness to travel
Your chance
An attractive position in a global and dynamic company
Competitive employment conditions
Opportunity for professional and personal development
Joining the team where company values are at the core of what we do – check out our website and LinkedIn page to find out
Thank you for your interest.
By submitting your application, you give your consent that all personal data you have submitted here may be processed by us for the purposes of candidate selection process in our company.
Please note that only candidates who meet the listed requirements will be contacted

.